Butt Augmentation
At Butts By Design, you can guess that we specialize in butt augmentations just based on our name! What we truly specialize in, however, is making our patient's goals become a reality. We will evaluate your personal needs to come up with the perfect plan of action to achieve your ideal results. Plastic surgery is a unique process because the patient gets to help with the surgical planning. We offer three different butt augmentation methods to choose from. Our plastic surgeon in Ontario will help guide you through your consultation so your goals are considered throughout every step of the way.
Butt Implants
Butt implant technology has come a LONG way throughout the years. Current, butt implant technology is safe and provides reproducible results. Unfortunately, the old implants/procedures/technology have given this great option a bit of a negative wrap.
Learn More
Brazilian Butt Lift (Fat Transfer)
For the best result possible, we recommend patients choose the very popular Brazilian Butt Lift. This procedure allows the patient to achieve a perfect hourglass figure. Liposuction is performed on the abdomen, flanks, and back to sculpt the body.
Learn More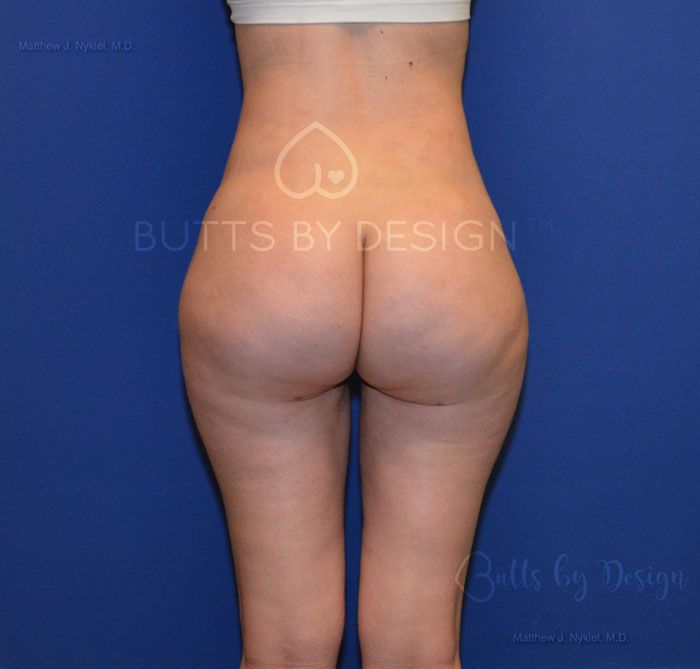 Butt Injection
Are you self-conscious of your small, sagging, or mushy butt? Sometimes getting a firmer and larger butt can take more than squats and arduous dieting. There are many cosmetic surgery routes you can take to get a more voluptuous and firm butt. For patients who are looking for a quick and simple way to get a perkier butt, Dr. Matthew Nykiel at Butts by Design in Ontario, CA offers butt injections. Unlike other forms of butt augmentations, butt injections are a minimally invasive way to get a more shapely and beautiful butt.
Learn More
Non-Surgical Butt Lift
Non-surgical butt lifts are a quick and simple procedure that is done in our office in Ontario in beautiful Southern California. Patients can easily come see us on their lunch break and return to work with a bigger butt! This non-surgical approach to butt enhancement is done using fillers. The filler used is based on how long the patient wants the results to last from permanent to short term. We have fillers that can last for as little as 6 months and fillers that are more permanent. The short-term fillers are great for patients who want to take their bigger butt for a test run before committing to a more permanent option or maybe you want just a little bigger butt for that dress you are going to wear at the next party . We also have fillers that last for years at a time and even more permanent fillers for long term results. The permanent fillers cause the body to lay down collagen and promote tissue growth for long lasting results, while the other fillers are simply absorbed by the body after time.
After your consultation with your plastic surgeon, the type of filler used is chosen. With a syringe, the filler is injected into the hip and butt area to contour the ideal shape. This simple procedure can be completed quickly and there is no down time! Have a lunch break and want to get a quick procedure that leaves you with a fuller and rounder butt? No Problem. If you are searching for a subtle butt enhancement, consider a non-surgical butt lift.
Schedule Your Butt Augmentation Consultation in Ontario Today!
If you are ready to enhance the appearance of your butt or create the hour glass figure you have always wanted, contact our plastic surgeon in Ontario for non-surgical butt augmentations, butt implants, or Brazilian butt lifts. Schedule your consultation by calling 909-340-3300 or by filling out our online contact form on our Contact page. We schedule both in person and Skype consultations if you are unable to visit our office in person.